Laminate floors with underfloor heating

 
Laminate is now a popular choice as a floor covering due to its affordability and the vast range of styles available today. Whether you want to replicate wood, tile or stone there are endless choices, with the added bonus of it being easy to clean, usually scratch and spill resistant and pretty durable. 
 Most laminate floors work very well with underfloor heating, however, please remember it is important to check with your flooring supplier that your choice will work with underfloor heating.  
Installing underfloor heating with Laminate Flooring 
When using laminate as a floor finish with the Wunda Rapid Response® system, it's advised you install them free-floating on top of an underlay, which will be supplied with your system. To protect them, most laminate floorings should not exceed a floor temperature of 27 degrees, so Wunda supply floor probes for areas that are designed with laminate flooring in mind.  
Underfloor heating energy efficiency
Radiator systems are the 20th century equivalent of a fireplace. They need your boiler or heat pump to supply  hot water temperatures (60-80 degrees) so that they can emit heat into the room.
Water based Underfloor heating works differently, it is like having a huge radiator spread out beneath your floor. Underfloor heating can cover the entire floor space allowing it to use much lower water temperatures (35-45 degrees) to transmit heat throughout the room, making it the go to energy efficient and sustainable system of choice.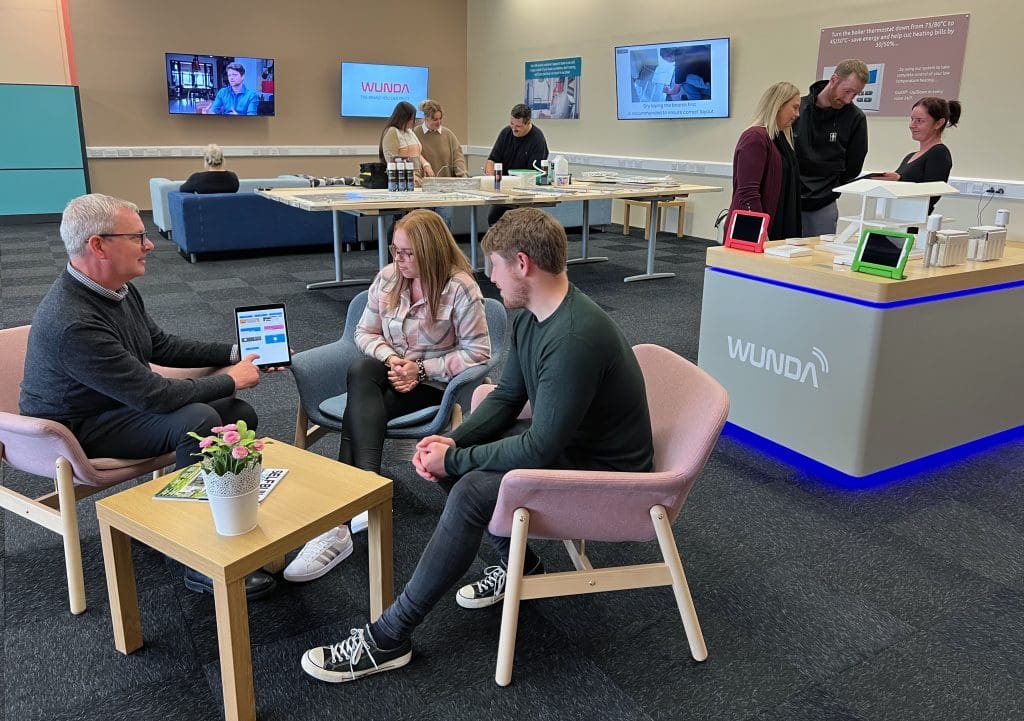 Get a Free estimate or book a showroom visit
For a free, no obligation estimate please send us your plans or get in touch. Wunda's 5 star Trustpilot rated team is here to help you get the right information and system design for you.