Improve your comfort & cut your energy bills
Custom Designed Floor Heating Systems for Home Improvements & New Builds
Save 25-50% on your heating consumption
Future Proof your home
Control your comfort
Request an Estimate
Request an Estimate
Welcome to Wunda, the specialists in future proof energy efficient heating solutions since 2006.
Custom Designed Rapid Response® Underfloor Heating Systems.
Perfect for Home Improvement projects.
Wunda Underfloor Heating Systems
How it works.
Get a free estimate
Send your plans or dimensions for a free no obligation estimate
Design your system and install
Place a small refundable deposit for a custom designed, highly efficient UFH system. Our 5-star customer care team are here 6 days a week to help you or your installer during and long after the install.
Enjoy your underfloor heating!
Sit back and enjoy luxury comfort, lower heating bills and furnish your home with freedom with 15% more usable space!
Why choose Wunda?
Exceptional quality, reasonably priced.
At Wunda you're buying direct from the manufacturer, exceptional quality and we'll beat any quote like for like!
Industry leading guarantees
Top of the range products that will last, reflected by industry leading guarantees.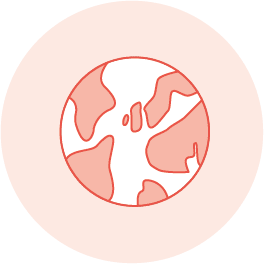 Made from recyclable materials
Wunda's Rapid Response® boards are made from EPS. EPS is a great insulator and is recyclable.
UK based support 6 days a week
Wunda's 5 star customer service team is available free of charge 6 days a week.
Approved by leading brands
Approved by Ultra, Mapei and Norcros. Controls approved by Good House Keeping institute.

SUSAN & CLIVE TYLDESLEY
"We are really delighted with our Wunda underfloor heating. It is amazing how quickly it heats up and down and also it has been very energy efficient for us – not least because we combine it with the Wunda Smart which enables us to individually control the temperature in every room in the house.
What we love aesthetically about the underfloor heating in our kitchen is the fact we don't need radiators, so we have been able to use every square cm of the room very cleverly and carefully".

MARK WRIGHT
"People ask if we've got underfloor heating, we've got it throughout the whole house, up and downstairs. We love it! There are no rads and you can just keep it on that automated temperature. We use this company Wunda and they've been absolutely brilliant".

BEN HILLMAN
"I was introduced to Wunda's Underfloor heating system by my plumber, and he had said to me what a good system it was and how easy it was to install".
"You don't even know there's a heating system in here, it's invisible, it just works"!
<
>
A great experience working with Wunda. The product itself is great and when I had an issue their customer service team was only to happy to help and went above and beyond. Looking forward to getting plenty of use out of their system. Would highly recommend

– James Clayton
I've been using Wunda for some years now, I've installed many systems using the various options available. From time to time a little technical guidance is required and today as always the help was readily available and to the point.
All of the staff seem very helpful and knowledgeable.

– David Alcock
A company that cares

One of the most professional and efficient companies I use with my business. Staff are always helpful and go that extra mile to help, I will continue to use them for years to come

– Michael Evans
Once again great customer service,followed up by emailing the relevant information to me.
Very helpful clear advice ,Thank you

– Jim Cunliffe
<
>
Wunda Support
Wunda is here to stand by you from the very start of your inquiry, extending our support for years following the installation, ready to assist with any questions or assistance you require for your Wunda system.
We're here to help Monday to Saturday.
Underfloor Heating Costs
A high quality system for the lowest possible price. Backed up with great service and industry guarantees. It's not rocket science! Just affordable luxury & comfort – Direct from the manufacturer
D.I.Y Underfloor Heating - Don't get cold feet !
Watch Video
Future proof floor heating, introducing Rapid Response® overfloor heating
Wunda Group have spent years researching and developing underfloor heating. Rapid Response® systems are custom designed, future proof and work with most floor finish. Ideal for new builds and home improvement projects.
Reliable, future proof and environmentally friendly
Wunda Group's mission is to help people lead more comfortable, sustainable lives. Using environmentally friendly technology that works now and for years to come.
Learn More
Got a question or need some help?
Visit our support hub for FAQs, How-to videos or to contact one of our experts.
Quick Links