Tile and natural stone floors with underfloor heating

 
Tile and natural stone floors work perfectly with underfloor heating as they are natural conductors. One thing to remember with these floor finishes is the thicker they are, the longer the warm up and cool down times will be. If you want rapid heat up and cool down times, it's best to avoid very thick natural stone.  
Nowadays there are manufacturers and suppliers who make tiles with a wood effect. This gives you all the benefits of using a conductor with underfloor heating and the visual effect of wood. If your considering underfloor heating with tiles as your floor covering then our Rapid Response ® system is the perfect choice. 
Installing underfloor heating with Tile & Stone Flooring 
The Wunda Rapid Response® system is one of the only boards that you can tile directly to after priming. The board has been approved by all leading brands Mapei, ultra and Norcross when using their products and methods.  
Underfloor heating energy efficiency
Radiator systems are the 20th century equivalent of a fireplace. They need your boiler or heat pump to supply  hot water temperatures (60-80 degrees) so that they can emit heat into the room.
Water based Underfloor heating works differently, it is like having a huge radiator spread out beneath your floor. Underfloor heating can cover the entire floor space allowing it to use much lower water temperatures (35-45 degrees). Making it the energy efficient and sustainable system of choice.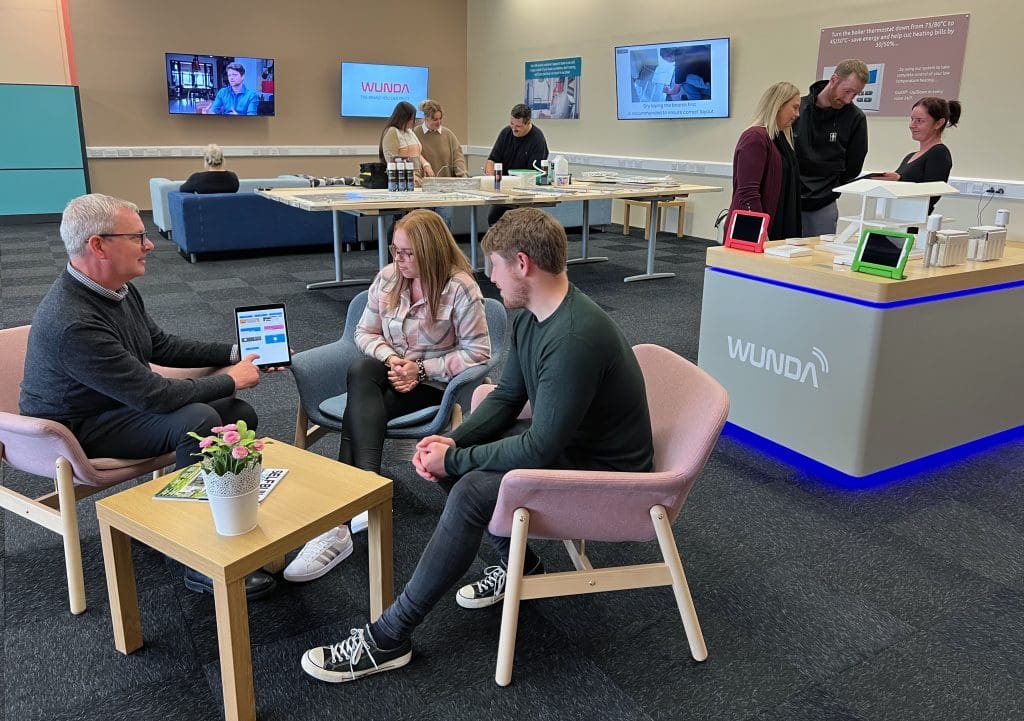 Get a Free estimate or book a showroom visit
For a free, no obligation estimate please send us your plans or get in touch. Wunda's 5 star Trustpilot rated team is here to help you get the right information and system design for you.