Underfloor Heating Thermostats & Controls
Reliable and easy to use Underfloor Heating controls. Only heat the rooms you use, when you want with Wunda app-driven controls for underfloor heating, radiators and hot water.
Request a Quote
Request a Quote
Wunda App-Driven Controls
WundaSmart controls give you the best control, comfort, and convenience and efficiency possible. 
Allowing you to easily and quickly program schedules for each room from the app and control your heating remotely. The system is highly reliable, continuing to work and be controlled if and when your internet drops out.
Wireless controls make installation easy, thermostats can be placed anywhere in the room without being hardwired.
Reliable, Internet Proof Controls
Controls continue as usual even when your internet goes down, no internet? no problem!
Easy Multi-Room Control
Control up to 30 rooms individually all at the tap of a finger!
Data Security
Your data is secure, it's not analysed or shared and sold to third parties.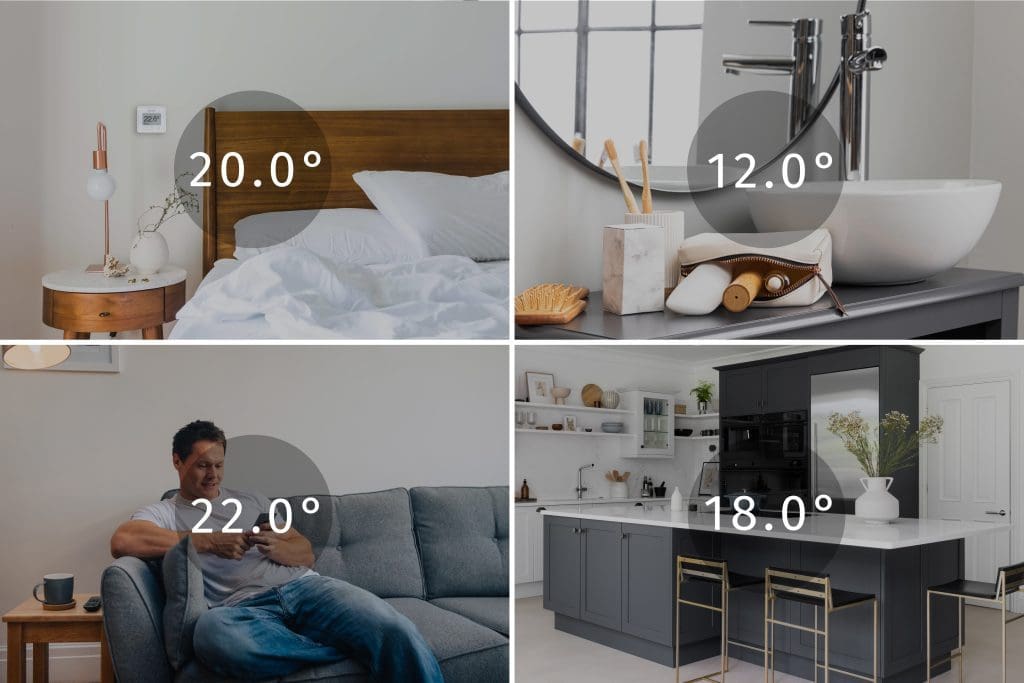 Zone your Home
WundaSmart supports up to 30 rooms, more than any other smart heating control system. It works reliably even in large houses and period properties with thick walls. No repeaters are necessary!
Manage your heating precisely from anywhere in the world with easy-to-tailor schedules to suit your lifestyle. Control via app, voice or stylish, simple control panels.
Rooms you're using are always at the perfect temperature but you're not wasting energy heating other rooms.
Standard Controls
Wunda also supply standard wireless and hard wired controls without App functionality.
Please bear in mind that these will need to be programmed separately for each room and do not have a central controller.
Wunda Premium Manifolds
A manifold serves as the central point in underfloor heating systems, connecting to the home's boiler or heat pump (any heat source).
When a room requires heat, the manifold directs warm water to that specific area.
Wunda's premium manifolds include auto-balancing actuators to maintain balanced flow in each pipe loop, minimizing the need for maintenance. Our design team ensures optimal placement for efficiency and personalized functionality.
Got a question or need some help?
Visit our support hub for FAQs, How-to videos or to contact one of our experts.
Quick Links
Floor heating
Save on your heating bills, Control your comfort & Future proof your home.